Breathwork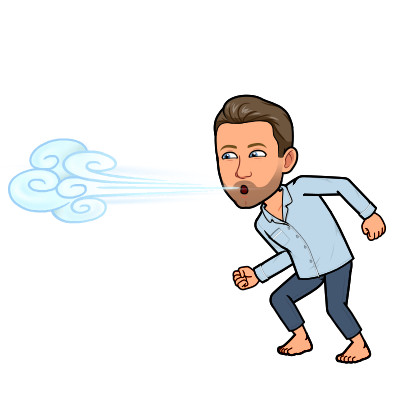 As a multiply certified breath coach, I train people in and through their breathing in one-on-one or group settings. This I do for people with breathing problems or other physical or mental issues like stress and chronic ilnesses, as for people that want to optimise their the balance in body and mind and performance in work or sports through breathing. Also I give breath training for woman during their pregnancy.
Are you interested in one of these sessions? Let me know and we plan something as soon as possible.

Breathing is more than just a basic physical process
Breathing is an automatic driven mechanism in every animal. It is more than just an automised physical process in the body though and you can use the breath for many other processes. It is even one of the quickest ways to change your mentale as well as you physical state and that is because it taps into the deepest parts of the nervous system; the autonomous part.
The autonomous nervous system can be seen as a kind of thermostat and regulates, fully automatically and independant (autonomous), things like blood pressure, sweating, heart frequency and blood acidity. And so also your breathing. The influence of the autonomous nervous system is big and overrules the part that we can consciously regulate easily because it is all about survival. Therefor someone will never be able to end their life by holding the breath. The urge to survive is too big and your system will always take over.
Of all the things that can be regulated by the autonomous nervous system, the breath is the only function that we can consiously influence. In this way we can influence the deepest and most powerful parts of our nervous system.
Breathwork is very easy to do. You don't even have to be capable to physically move to with your breath. Still it works deep into your system and can lead to many changes, even within seconds. Breathwork consists of becoming aware of your breathing and what it can tell you, and of consciously and specifically changing your breathing to what it is you want to achieve.


Why I love to help you!
For me the whole brath journey started when I got stuck myself and I ended up with a breathcoach. The effect of those sessions was genuinely mind blowing. It brought me beyond my 'head' and knowledge, which were at that moment more in my way then helping me, and straight to the core of where I was blocked. Almost immediately I signed up for the course to become a breath coach myself to be able to also help other people with these relatively simple but o so deeply working techniques.
Now, after two educations of breath coaching and many lessons, I am doing exactly that every week again.
I'm a certificied breath coach at Annette Weers Opleidingen and the Buteyko method, attended courses in Pranayama techniques, SOMA breathing and HeartMath. Was in many classes of breathcoaches like Kasper van der Meulen and have a lot of personal experience with pranayama in yoga, thee Wim Hof method (and even sat in an icebad with him there) and even not publicly accesible fire breaths in Tibetan buddhism.
From all of this I created my own approach, one that fully fits me and perfectly aligns with the work that I do as a holitic working physiotherapist and meditation trainer. Where an optimal techniqu and mechanics meet relaxation and deeper levels. This I bring to people in my weekly classes and trainings.
I am super enthousiastic and very grateful to be able to do this work with people and let them experience all these benefits as well. Do you want to join?



What can I do for you?
I guide people one-on-one, often within the practice for physiotherapy where I work, and in group settings give training about breathwork like in my weekly breathclass, a workshop specificly for women during and after pregnancy and with trainings within companies or universities.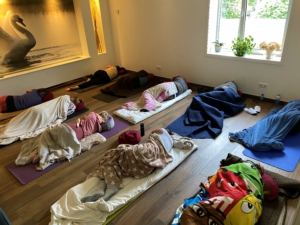 Breathwork and breath practices also became an important part of my retreats, where I combine that with meditation, soundsessions with singingbowls and movement classes like yoga and QiGong.
In process is the course 'Breathe yourself strong and Healthy', in which participants can learn how breathing works and what it can do for us and also what it tells us about ourselves. Because during our lifetime we develop a specific breathing pattern, based on the things we experience. Your breathing pattern tells your story because due to trauma's, persistent stress and insecurities, the breathing in certain areas of your body will be tensed or we don't want to go there anymore with the breath and the breathing becomes less open and free. This can lead to problems and keeps the experiences that caused them alive. On the other hand the breath can also break the vicious cirlce. And the best thing about it is that we use a natural method of the body itself and the body knows what to do and by breathing more consciously and releasing what is stuck on the inside with it, things start flowing again automatically.
My approach is just as with all the other things I do, concrete, down-to-earth and to-the-point. I use practical and accessible methods that are aligned with the group I work with and my trainings can be done by complete beginners as well as very experienced.


How does it work?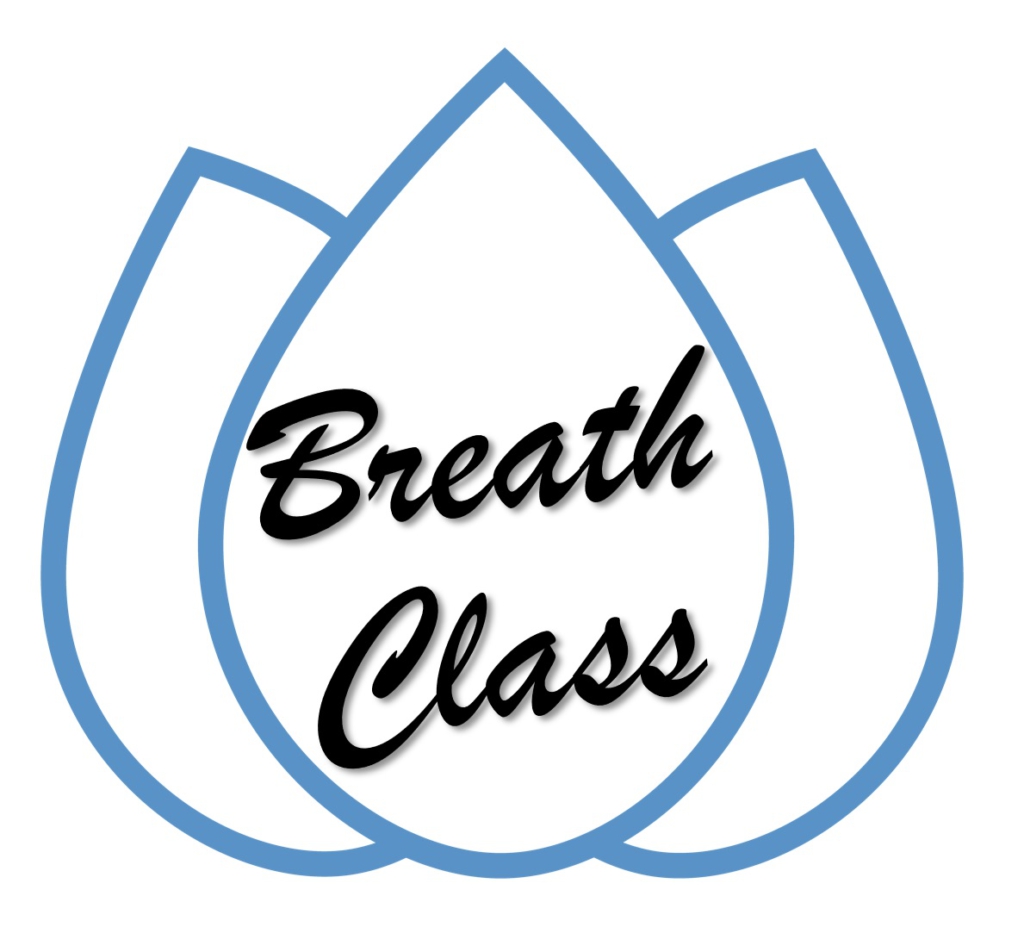 Breathclass: evey Monday I teach an online Breathclass at 20h30. This is a group session with breathing exercises to restore the balance inyour system and let the breath flow freely again.
Course Breath Yourself Strong and Healthy: in five lessons of around two hours we dive deeper into breathing with physiology, anatomy, symbolism and energetic meaning and of course there is also practice. As soon as I finished it I will announce it here. If you like to be kept notified of this, let me know through the contact area below.
Meditation-breathwork retreats: more about my retreats you can find at my meditation website
Breathing during pregnacy and childbirth: workshops and training, individual or in groups
Breath therapy: are you having problems with your breath or lungs and you like to book a consultation with me as a physiotherapist? Also people that experience breathlessness or suffer from long-covid I often can help. More about me as a physiotherapist and how to book an appointment, you can find here.


Recent activities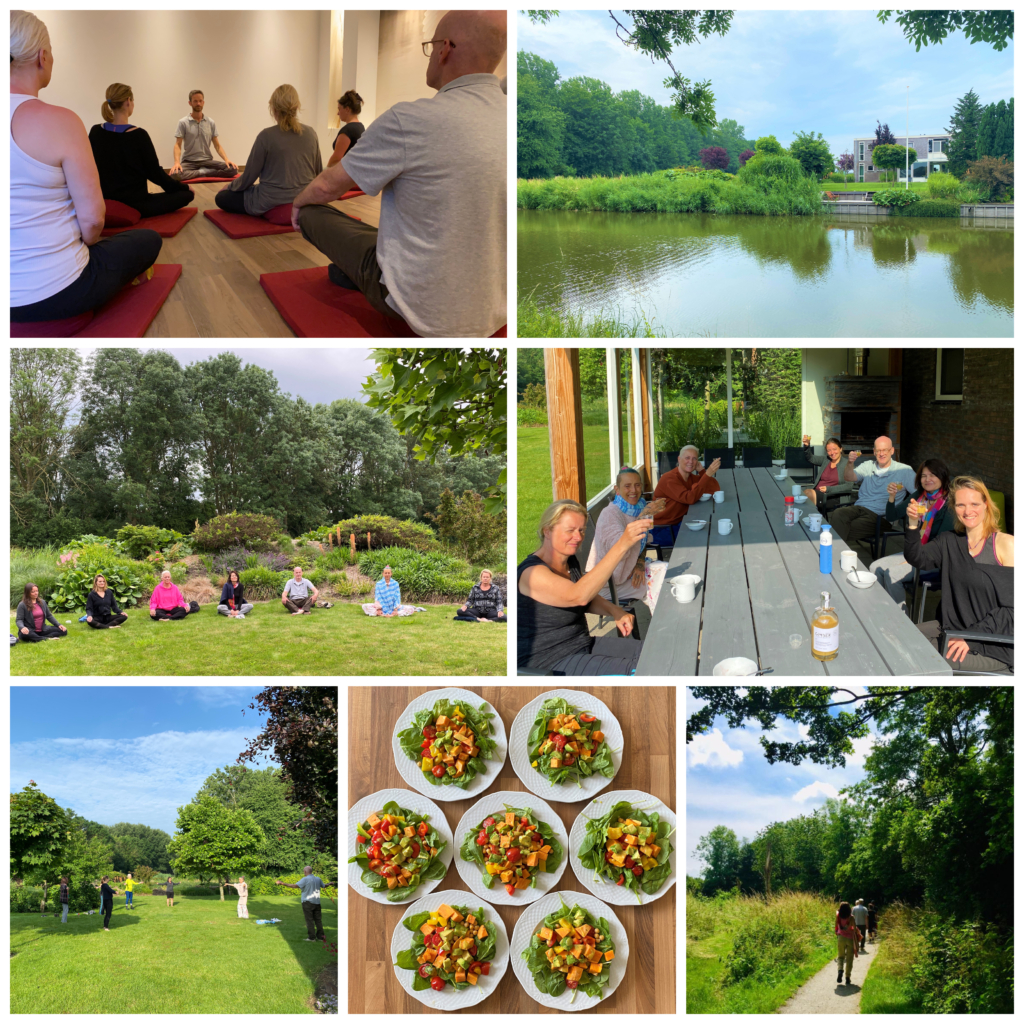 BREATHWORK & MEDITATION RETREAT – July 2021

A long weekend full of breathwork, meditation, yoga, healthy food and nature.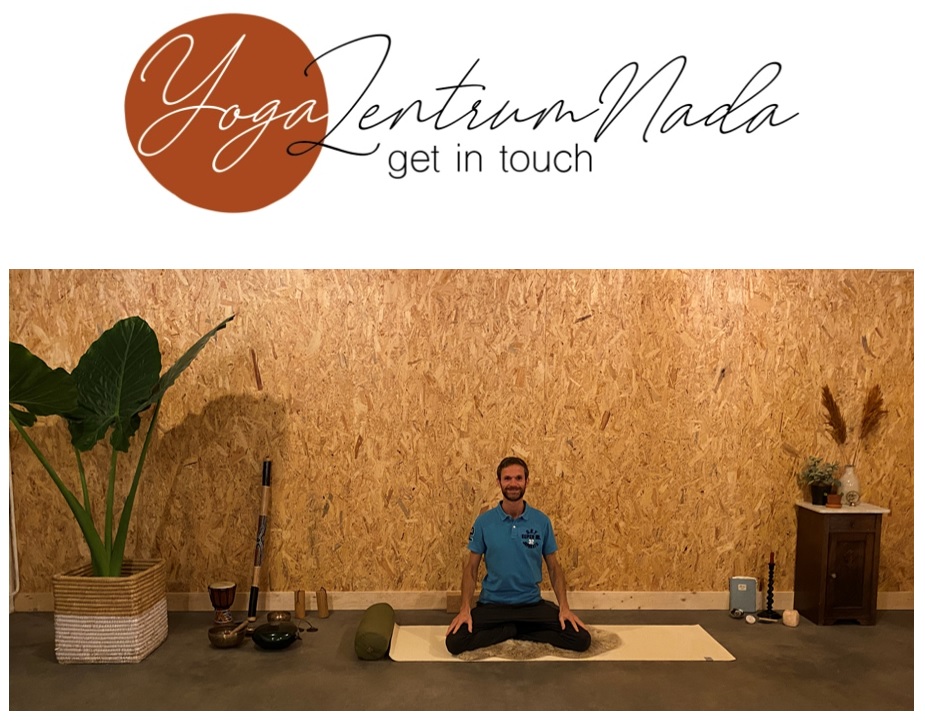 BREATHCLASSES – October 2021 till April 2022

Weekly breathclasses at Yoga Zentrum Nada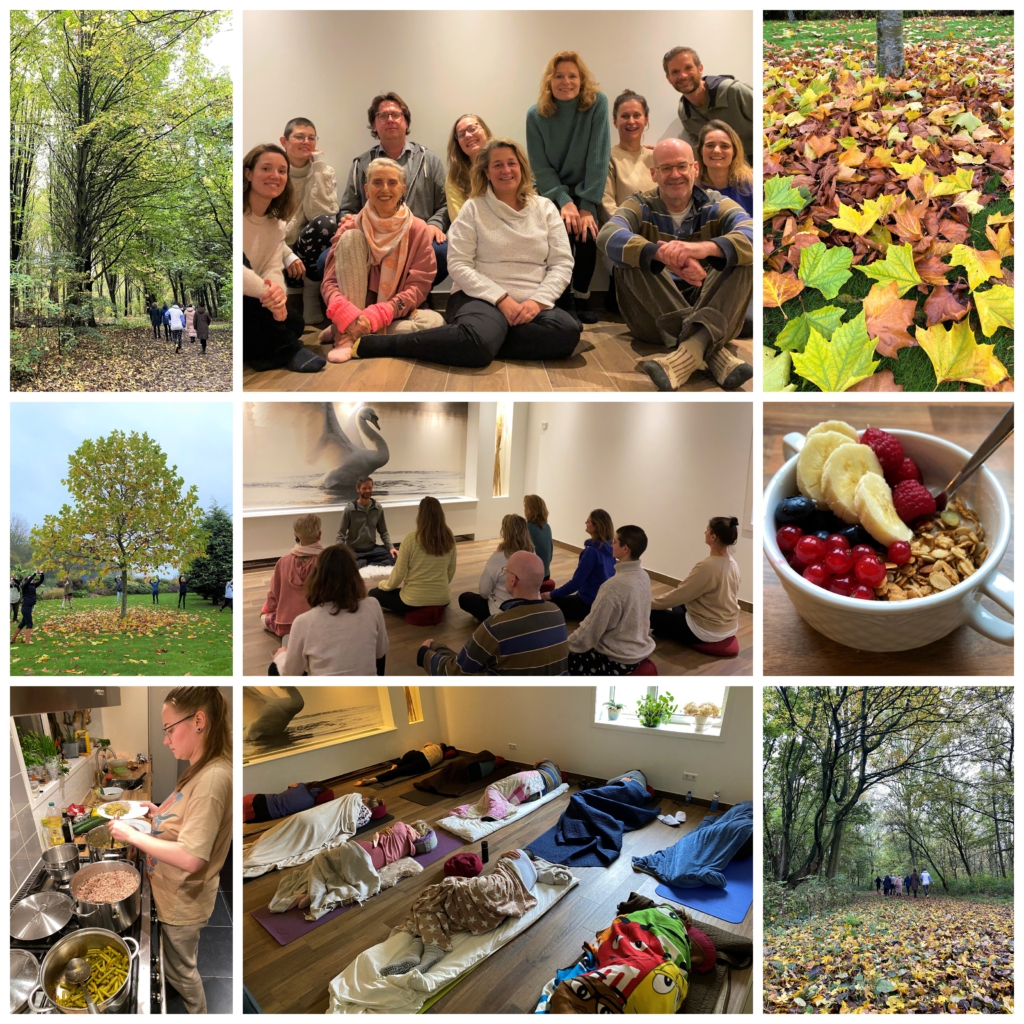 BREATHWORK & MEDITATION RETREAT – November 2021

With an enthusiastic group of people a long weekend of breathwork, meditation, yoga, healthy food and nature.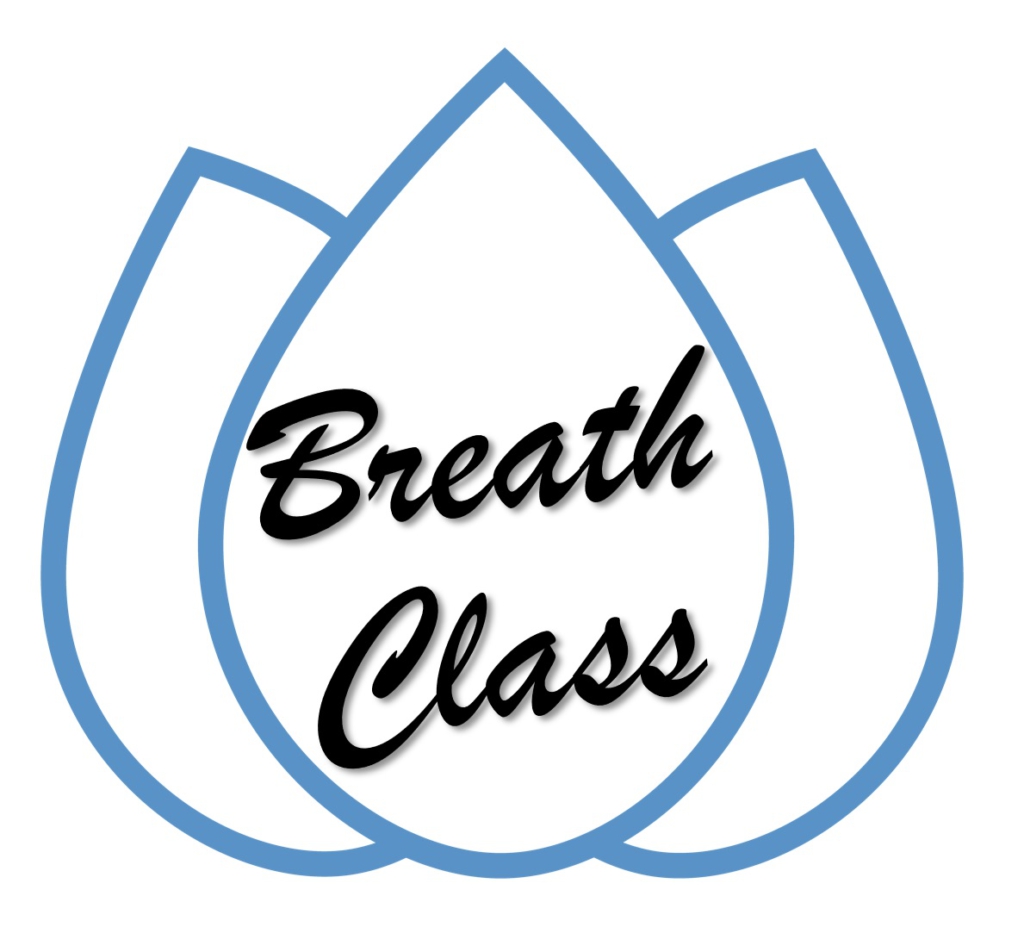 WEEKLY BREATHCLASSES – Since April 2022

Every Monday evening at 20h30 an online breathclass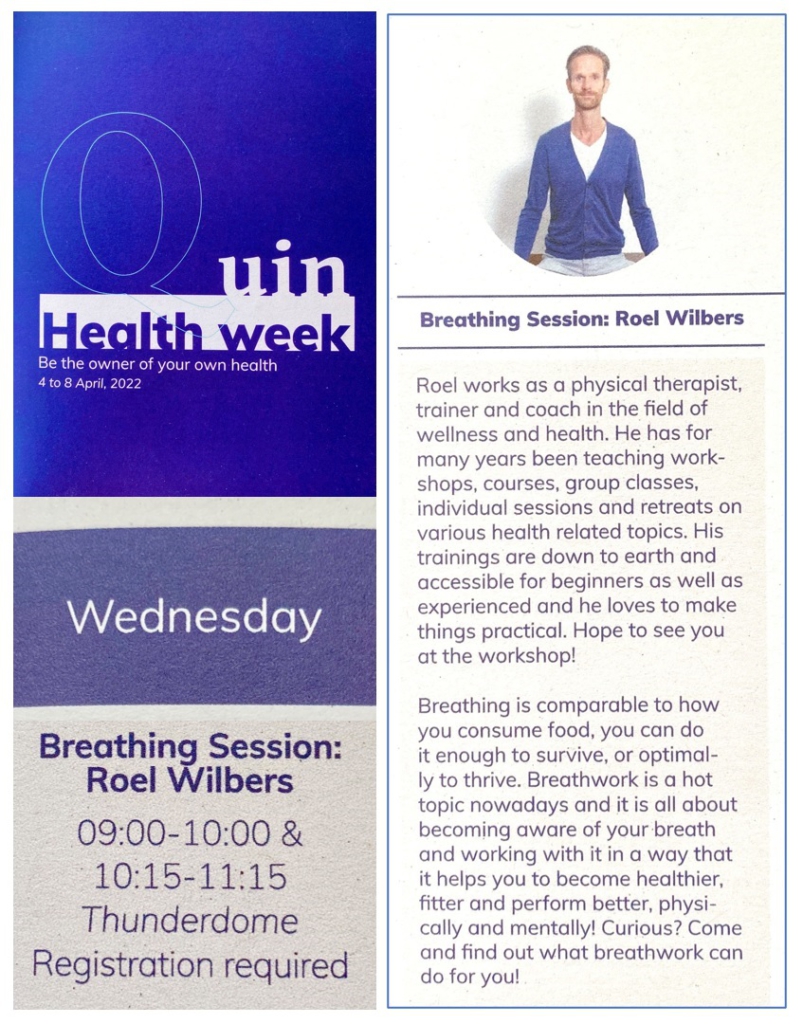 WORKSHOPS BREATHWORK AT QUIN HEALTHWEEK – April 2022

During the Healthweek of this nice and fresh company I gave breath workshops to the ones interested in it.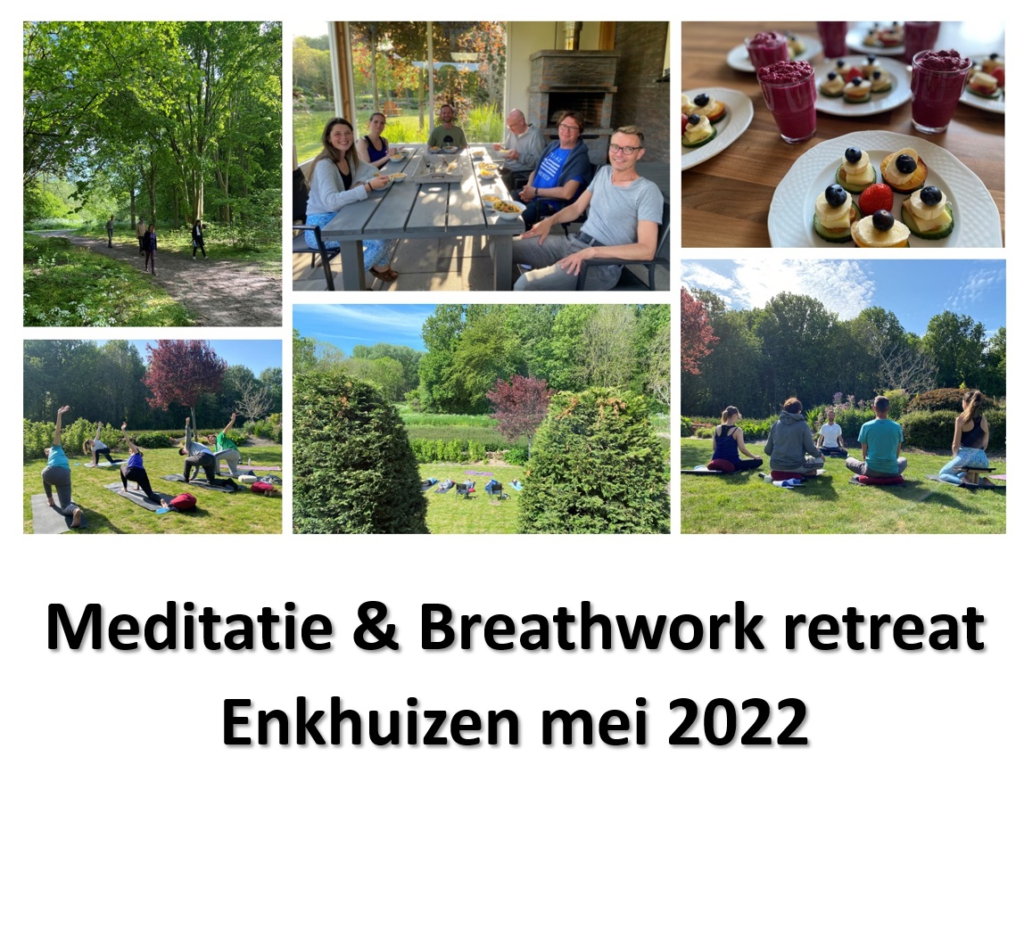 BREATHWORK & MEDITATION RETREAT – May 2022

Under great circumstances a long weekend full of breathwork, meditation, yoga, healthy food and nature with classes outside in the sun.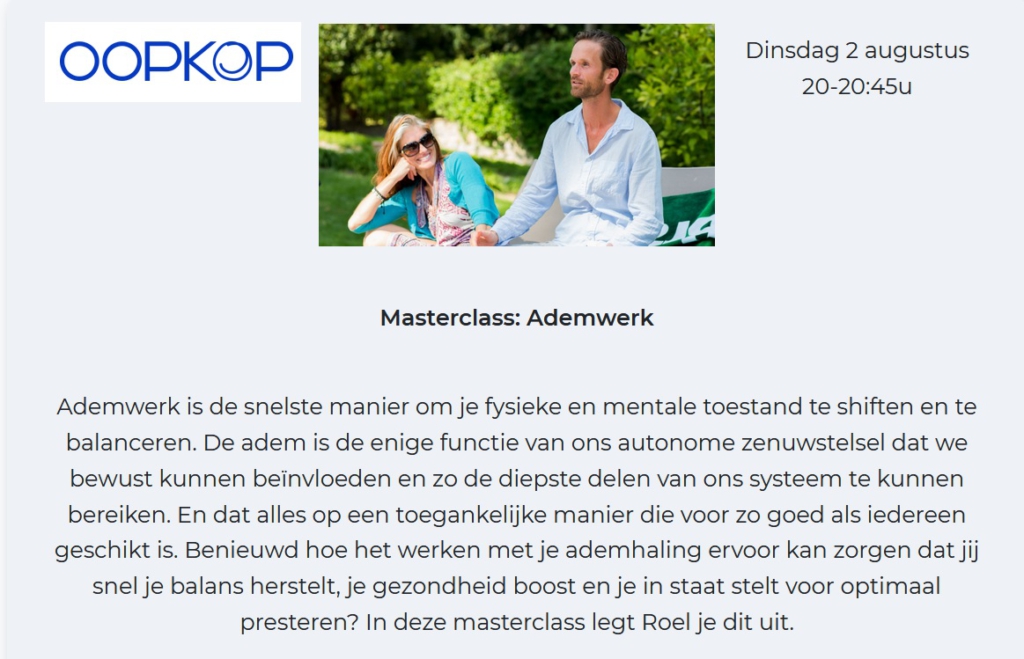 MASTERCLASS BREATHWORK OOPKOP – August 2022

For the mental welbeing platform OOPKOP I gave next to meditation, also breathwork masterclasses for their network.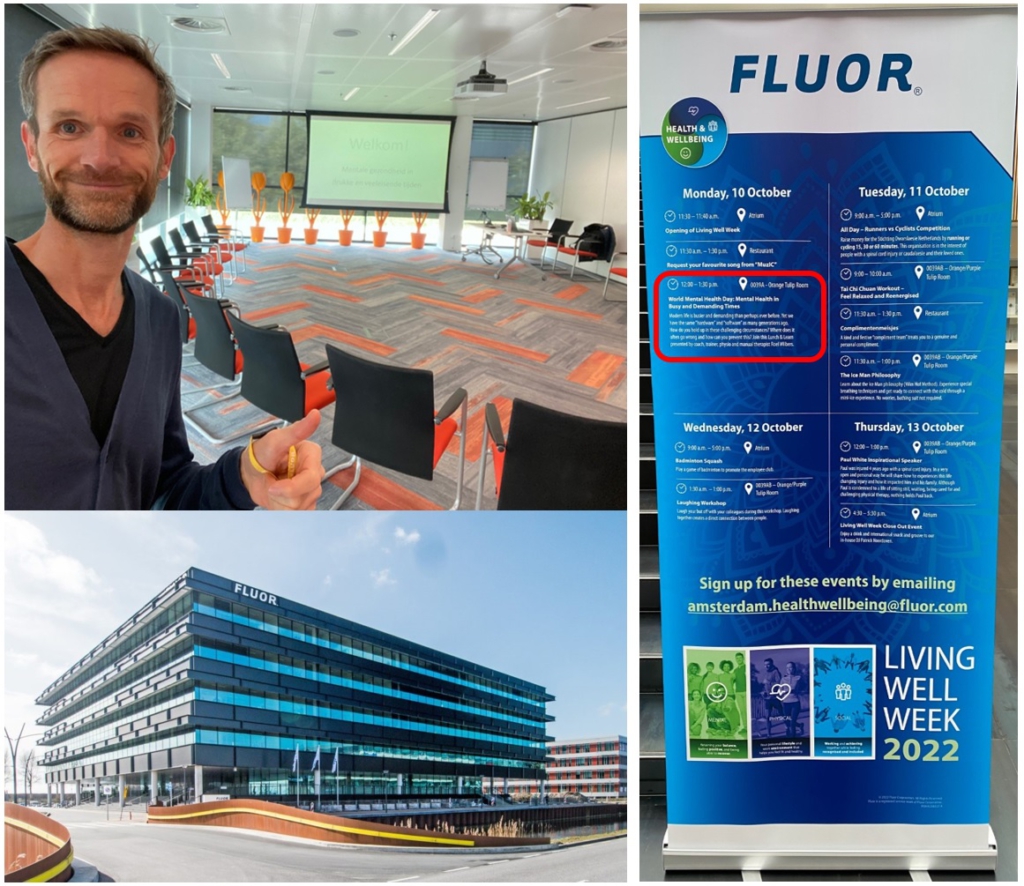 LECTURE MENTAL WELLBEING AT FLUOR – October 2022

At World Mental Health Day I was booked at Fluor for a lecture about this topic and of course breathwork and meditation had an important role in there.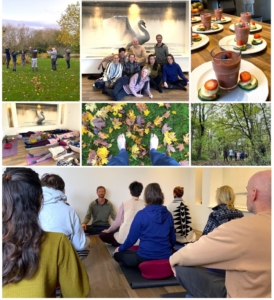 BREATHWORK & MEDITATION RETREAT – October 2022

For the second time this year I went with a great group of people to Enkhuizen for a retreat with lots of breathwork, meditation and silence.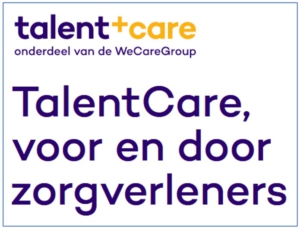 BREATHWORK & MEDITATION WORKSHOP – January 2023

For this nice and fresh company where I provided trainings for their healthcare workers before, I gave a workshop and this time on breathwork and meditation.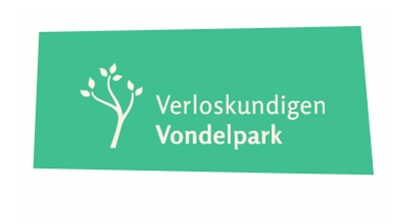 WORKSHOP BREATHING DURING PREGNANCY AND CHILDBIRTH – February 2023

A workshop for pregnant women and their partners during at Verloskundigen Vondelpark.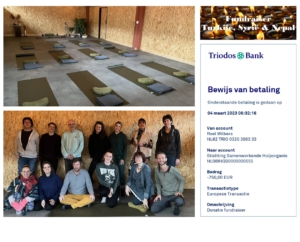 FUNDRAISER RETREATDAY – March 2023

A full day of retreat filled with breathwork, meditation and good vibes in the super nice yogastudio of YogaZentrum Nada. Together with a great group of people we raised 750 euro for the victims of the earthquake in Turkey and Syria a few weeks before.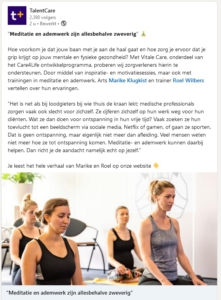 ARTICLE BREATHWORK & MEDITATION – April 2023

Together with someone attending my classes, I was interviewed about the cntent and effects of what I weekly offer for their company.
You can find the article on their website or over here.
WORKSHOPS MEDICAL FACULTY VU – April 2023

For the Medical Faculty of the VU Universiteit of Amsterdam, I gave a few workshops for their congresabout sleep and the relationship between sleep and breathwork.
The full classes of enthusiastic students imersed actively in the breath sessions and they came with a lot of good questions.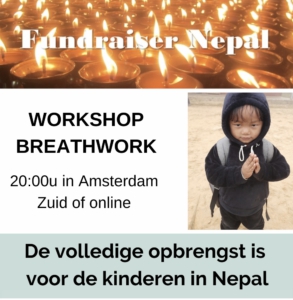 BREATHWORK FUNDRAISER WORKSHOP – April 2023

For the kids in Nepal, I organised a fundraiser and raised the beautiful amount of 1750 euros for the local projects there.
This through all the revenues of my breath and meditation classes in these two months, and the revenue of the fundraiser workshop about Breathwork at the 12th of April, where twenty people attended.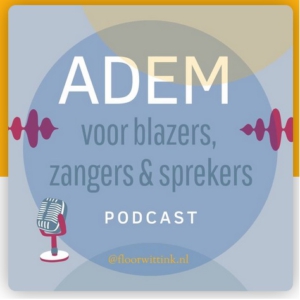 GUESST AT PODCAST ABOUT BREATHWORK – July 2023

The host wrote: "Roel Wilbers; breathcoach, physiotherapist, meditation trainer and speaker about subjects as stress management and productivity. I know Roel through the breathcoach course and am always impressed by his knowledge and clear way of explaining things.
He wrote the book Meditatie, je dagelijkse minivakantie and makes the Meditatie Amsterdam podcast. As a trainer he teaches individuals as well as groups in organisations to optimise their health in the widest sense of the word. We had a very nive conversation about the link between body, stress and breathing and about how we in our society can stay balanced with the help of breathwork. If you are on a stage regularly you can find a few nice tips in this episode that help you to perform optimally".
You can find the episode by clicking here.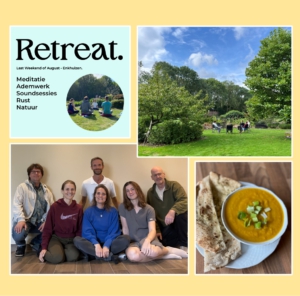 BREATHWORK/MEDITATION/SOUND RETREAT – August 2023

With a great and enthusiastic group of people a weekend full of breathwork, meditation and sound sessions in a beautiful villa with a great garden where we did outdoor sessions.