Workplace consultancy
As a freelance occupational therapist I work within organisations for business health advice and solutions. I support them to get productive, healthy and balanced employees (as well as employers of course). People that contribute to optimal business results in a personally adjusted work circumstances. I work in-company and every intervention and training is custom-made.




How can I benefit your company?
That the productivity demand of the modern business world exceeds the human capacity, is something that more and more businesses are confronted with the last few decades. Physically but mainly also mentally.
With custom-made products I provide the solutions that the specific demand and setting of your company is looking for, with as a result that there is balance within as well the worker as the work circumstances. For this I look beyond just the rules and regulations by law and also focus on the specific (health) problems and situation of the individual worker and how the company works and the culture with the company is. I strive for practical interventions that are directly applicable and have an instant or quick result, mostly without the necessity of expensive investments.
All services can be delivered in Dutch, English and German.




How does it work?
All the services will find place where they are needed; within the company. I come to you and that leads to optimal implementation an no loss of time.

Work place analysis and adjustments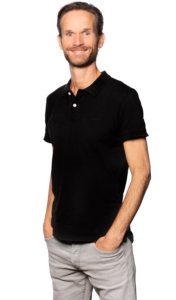 An optimal work place that meets the demands by law, is a necessity for optimal productivity and the prevention of sick leave.
I analyse the work place and bottlenecks that are present, adjust it directly (where possible) and train the user of it how to use it optimally and where the danger for loss of productivity and sick leave is. Of this intervention the employee as well as the employer receives a written report afterwards.
A work place visit takes an hour so the employee is no longer than strictly necessary non-productive. The costs for an individual work place analysis and adjustment are 375 euros. If there are more work places in on visit, there are of course discounts.

Group training for optimal productivity and health
The way in which the challenges of a job are being dealt with, are the main reason for work related (health) problems, but also for a non-optimal productivity. Knowledge about how to most efficiently bring a task to an end, leads to more productivity and less health problems.
There are several workshops available, like how to lift weights for warehouse workers, having a desk job and staying free of problems for office workers, mental health in the current and demanding times and dealing with stress. See for an overview of the training programms I developped this page.
During the interactive training, we will focus on the threats and general guidelines for the specific tasks, as well as how to prevent (health) problems and how to adjust and use the work place optimally. All of this is adjusted to the specific challenges and bottlenecks that are experienced by the users. Together with them there will be sought for practical solutions for this specific work environment and where possible are directly applicable.
The costs for a work place training are dependent of what is requested. Feel free to contact me for a custom-made offer.

Meditation for businesses
Companies like Google, Apple and Twitter, but also the elite units of the army and professional top athletes like Novak Djokovic, hire meditation trainers to get to optimal mental clarity, focus, balance and productivity. More than ever before these are key factors for optimal business results. As well as in daily life as in scientific research, many positive effects are found for meditation practice in relation to productivity, sick leave and company results and culture.
Central in the business offer is the content is concrete and contemporary and free of any 'airy-fairyness'. Meditation is secular training of the mind and in essence down-to-earth and very to the point. The offer also is specifically aimed at the modern professionals and the challenges they have to deal with. The methods are easy applicable and bring measurable results quickly. They offer the participants concrete tools to function more effectively at and outside of the work environment and help to come to more balance and personal development. No luxury in times where mental problems like stress and burn-out are responsible for more sick leave and inability to work than physical problems.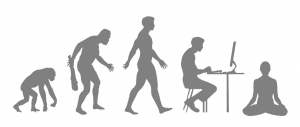 For recent data and research about mental work related health issues and more info on why meditation for businesses is more and more being implemented, click here.
For more info about the specific meditation offer for companies and the content and costs of it, click here.




Why I can help you?
Since 1999 I support businesses with their work environment. Due to my many years of experience as a physio and manual therapist and specific training and skills as occupational physiotherapist, I am able to quickly recognise the problems that are present and link them to effective solutions.