Training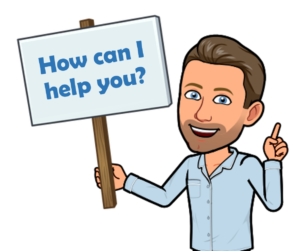 The developments in our society are so fast that it is almost impossible to stay up-to-date. Training cover that gap quickly for the area you seek knowledge and expertise. It makes people more aware and independent and they are able to adjust quicker when challenges occurs or problems arise.
Through the years I gave hundreds of trainings for several different groups of people and employees. Also I developed several trainings on different topics. 

Click below for more in these specialised areas:


What can I do for you?
I train about the things I am passionate about myself and it all comes down to your wellbeing, physically as well as mentally. Training a group of people is one of the things I enjoy most and I often get the feedback that people notice that and it's of course nice to hear that my enthusiasm and energy comes across to the people present.
I develop training material for as well individuals, universities as the corporate world and they can address a broad range of topics. Some of the workshops that I recently developed and executed are:
Physical wellbeing
Working problem with screens and without problems
Lifting weights for warehouse employees
Working without problems for government employees that work outside
Working with your energy level
Breathwork; breath yourself healthy and strong
Mental wellbeing
Dealing with stress (focused at individuals, students or companies)
Learn to meditate
Optimalise your productivity and performance of your brain
Improve your relationship with your smartphone
Each training is being adjusted to the specific group it is for and is, where possible, backed up by scientific research. Just like an individual coaching, also a training needs to be custom-made, so within each different setting the training is a bit different as well. Every training I offer is accessible, practical, open for specific problems or challenges and interactive. Whenever I work with experts in a certain field, I always want to know their opinion and feedback and don't have the tendency to tell them what I think they should do. The training itself is focused and goes into the depth of the matter and is at the same time in a relaxed and open atmosphere.
Because of my broad background in as well physical as well as mental wellbeing, I also develop training material at request. Are you looking for a training around a certain topic for a group of people, like your department within the company? Let me know and I will look for what I can do for you.




How does it work?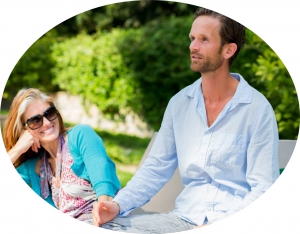 Let me know what you are looking for and I will provide you with a custom-made training. Most of them are one session and they can be as long or short as requested. This can vary between one hour up to a complete day program.
I can arrange the training location if requested. Often that is in the Jordaan, but a different location is also possible. Training for companies are often within the company itself and more that a relatively quiet room with presentation equipment I don't need. Also here it is possible to arrange a training at an external location of course.




Why can I help you?
As a result of my experience, educations and broad interest, it go tan expertise in developing a training that has solid content, is accessible and is brought in a clear, structured and if possible easy going way.
For the physical wellbeing I have training as a occupational therapist and have many years of experience of training within companies. Also in the area of mental training I gained a lot of experience. I had hundreds of people attending my meditation training the recent years as well as hundreds of students that attended my training about stressmanagement. Below the experience of a few people that attended a training of mine.