Physiotherapy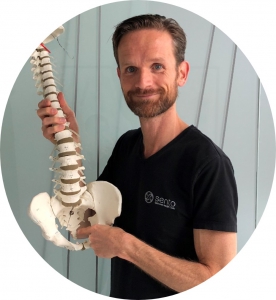 As a physio and manual therapist I analyse physical and mechanical health problems and the circumstances in which they emerged and present themselves.
The complete picture doesn't only give an indication where the balance got lost and problems occurred, it also determines how to solve them and restore the balance.




What can I do for you?
Physiotherapists are pretty all-round when it comes to physical health problems in relation to posture and movement. That means you can consult me for analysis, treatment and advice for a wide range of complaints in the body.
The manual therapy education gave me a specialisation in joint problems, mainly of the spine. A specific area of expertise I developed around the tailbone, something where still only few therapists have knowledge of or know how to effectively treat it. As an occupational physiotherapist I have expertise relating to work related problems and due to my many other educations and courses I have a wide range of treatment options. See below for more info.




How does it work?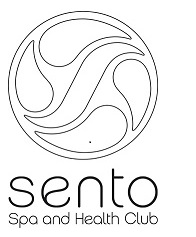 Currently I am employed by Sento in the Jordaan area in Amsterdam.
The website of our practice you can find through this link.
If you would like to book an appointment with me, please contact our front desk at 020 3301 444 and you will directly get an appointment in my agenda as soon as possible.




Why can I help you?
Because of my experience and educations. I work already more than twenty years full-time as a physiotherapist and did this in the Netherlands as well as abroad (nine months in Germany and volunteer projects in Nepal, Peru, Colombia and India). Is am fluent in Dutch, English and German and able to help you in Spanish as well.
An overview of my most important educations:
Physiotherapy at the Hogeschool van Amsterdam (1995-1999)
Manual therapy Maitland Concept (2001-2005)
Occupational physiotherapy at the Saxion Hogeschool (2007)
McKenzie A and B (2013-2014)
Mulligan Concept A – B – C – treatment of pelvis (2009-2010)
Medical taping (2013)
Treatment of coccygodynia (2018-2019)
Mindfulnesstraining for people with chronic pain or stress at the Hogeschool Leiden (2014)

Also there are the reviews that patients of mine left at the independant website ZorgkaartNederland.nl. Below you can find a few of them, on the website you can view all.
Wilbers, R.H.C.
is gewaardeerd op ZorgkaartNederland.
Bekijk alle waarderingen
of
plaats een waardering